About
Balanced by

Design
We uncover what matters through a balanced team of visionaries and realists, equal parts imagination and implementation. We understand the facts of engineering, we have the creativity to innovate around them, and we believe it takes both for forward-thinking, transformational ideas to be realized.
About the Firm
Services + Expertise
Left Brain, Meet Right Brain
We're a perfectly balanced team of designers, planners, engineers, and visionaries, equal parts creativity and practicality. This approach allows us to develop customized solutions for each project and execute them with precision.
Our Differentiators
Expertise + Curiosity = Better Ideas
With deep experience in design and architecture, we understand the realities of creating implementable strategies for each project. Yet what sets us apart is that we always couple that understanding with creativity. This balance of expertise and relentless curiosity results in innovative yet attainable big ideas.
Our Differentiators
Listen + Lead = Better Relationships
We emphasize collaborative, open, trusting relationships in order to deliver better value to our clients. We work hard to be an extension of their teams – partners that make them feel heard, who listen and adapt to changes, and view setbacks as opportunities to innovate.
Our Differentiators
Experience + Collaboration = Better Results
Collaboration is a cornerstone of our process. We have world-class talent in civil engineering and landscape architecture. Separately we would be great firms, but together we are extraordinary. This innate integration highlights our sweet spot: bringing large-scale concepts to life through thousands of thoughtful solutions.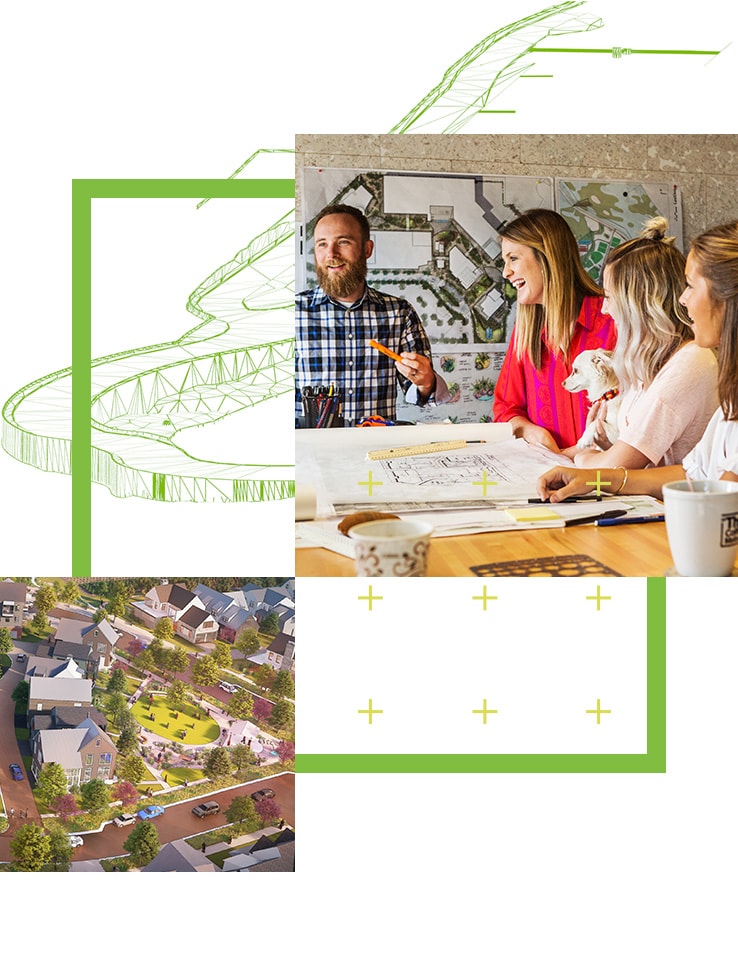 Our Differentiators
Talent + Humility = Better Culture
Our success is measured by our clients' success. That means there's no room for ego. We're led by experience, driven by curiosity, and passionately committed to the notion that good ideas can come from anywhere, as long as they push us toward our clients' goals. This core culture has let us grow for over four decades, transitioning leadership while maintaining our focus.
Our Locations
One Firm, Long Hallways
We're a national firm with offices around the US, working with clients and partners across the globe. While our team may be spread out, together we work toward a single goal: to ensure the best results for our clients.