INTERNSHIP PROGRAM
REAL STUDIOS. REAL CLIENTS. REAL PROJECTS.
An internship doesn't get more real than hands-on experience working alongside design peers and leaders on real projects with real clients.
Our program kicks off with a week-long charrette, followed by a summer of site visits, cross-discipline collaboration, and skill development. Interning at LandDesign nurtures and drives professional development, but it's the engaging experiences and positive relationships that become lifelong mementos.
The Experience
REAL-WORLD PRACTICE
Our commitment is to invest in, mentor, and develop talented individuals in a collaborative, people-centric culture. We are urban designers, landscape architects, civil engineers, master planners, and land planners welcoming those who share our curiosity and passion of bringing big ideas to life.
Play Video
Seeking Interns that Inspire
Department
Location
Civil Engineering
Landscape Architecture
I felt like I could really grow and test my skills as a designer, and also see where I fit in the larger landscape architecture field.
— Emilee Poehner, 2022 Summer Intern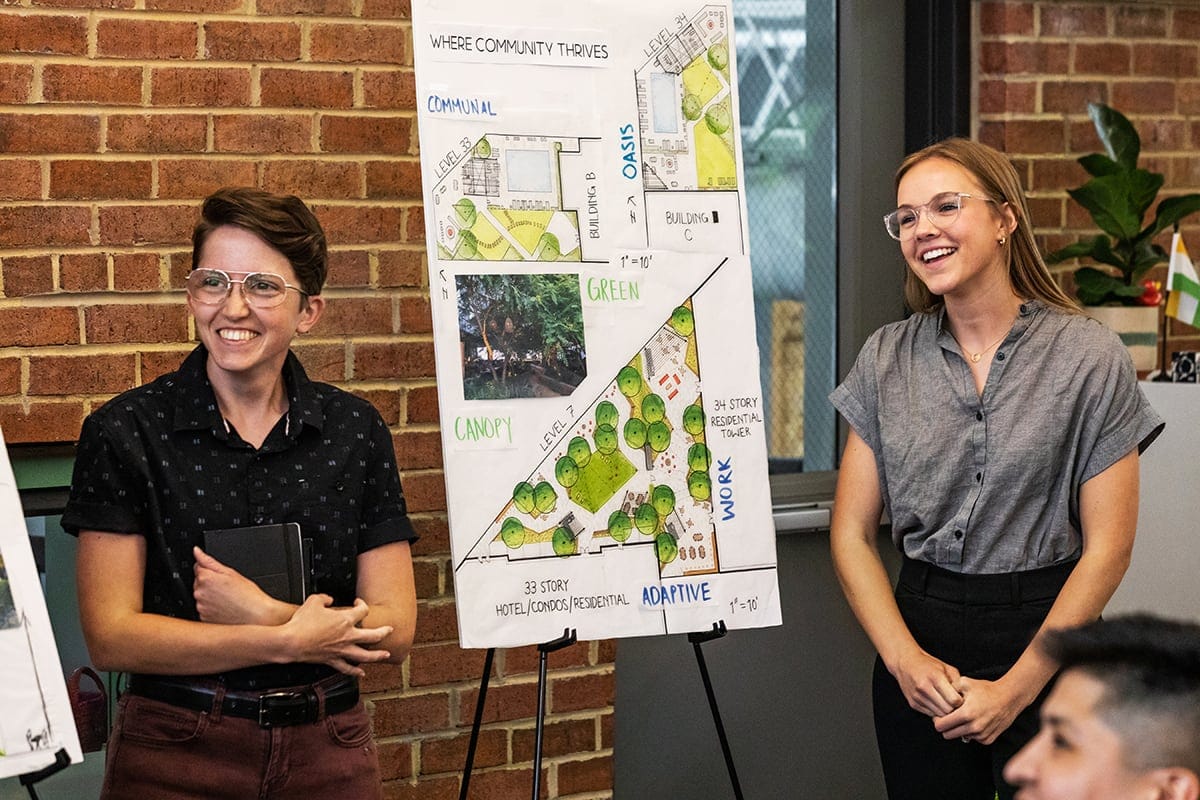 Ready to Make a Positive Impact?
Explore our open positions to see how you can create something that matters with us.